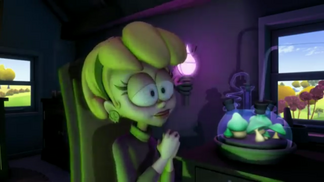 Hello! My name is Mrkrules. I'm The Garfield Show fan. And my favorite part of the show is the witches especially Winona and Abigail. Also my favorite episode is Bewitched when the episode focus on both of them.
Why I love The Garfield Show
I know not a lot of people like this show like the previous Garfield and Friends. But still I find this show to be more exciting and plenty of supernatural moments that I like, especially witches.
Favourite Character (Top 5):
Favourite Episodes (Top 5):
Favourite Couple
Most dislike character
Nasthan (He's evil! Eeeeevviiillllll!!!!!)
Aunt Ivy (She's better never to be exist in the show and in the Arbuckle family!)
Slideshow
Community content is available under
CC-BY-SA
unless otherwise noted.